Implementation of the new site for sales of pleasure boats.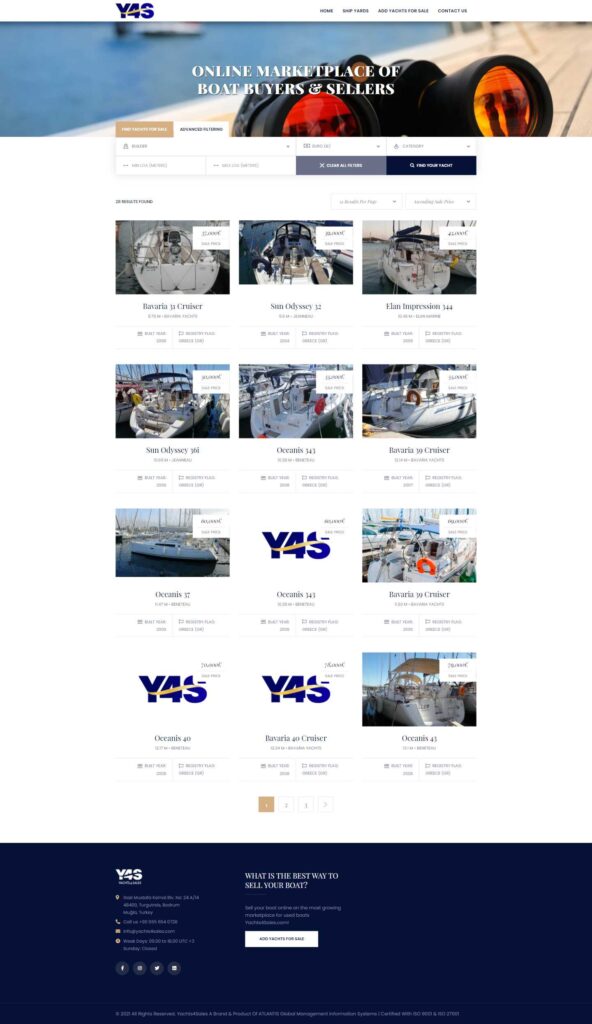 Yachts4sales.com is an online platform for selling used yachts. Yachts4sales.com can help you sell your used boat online quickly and easily. Boat listings include guaranteed exposure to international and local boat markets with unlimited photos and videos, full technical boat data, and inventory (equipment list).
All displayed boats are comming from owners and operators using FOMCS the Yacht & Charter Management Software.
FOMCS the Yacht &  Charter Management System includes end-to-end functions such as marketing, reservations, charterer screening, yacht management, charter management, and payment processing. Through the FOMCS API, FOMCS customers – yacht operators and owners – can make their fleet available for chartering and sales to their website or even to any other connected portal.
Specifically using the API offered by fomcs.com, we display all available boats for sale. In each perspective request, the respective owner is informed directly through FOMCS and undertakes communication with the prospective customer. 
To implement the new website, we used simple HTML with Javascript to achieve the desired look and functionality, according to the client's needs.
Visit the revamped  yachts4sales.com website .
The experienced iBS software development team ensures that this site will remain healthy and secure in the long run.