Turnkey websites, and eCommerce solutions for professionals and small business companies seeking a way of e-cooperation with customers and partners. Our Software Development Team uses WordPress, WooCommerce, and/or Custom Development to create seamless, scalable, and robust online stores for companies of all sizes.
For over 15 years, iBS' team in UI design, web portal development, and testing has been building up competencies to become the right partner for your web portal project. Over 200 websites delivered by iBS power businesses across various industries: shipping, healthcare, tourism services, retail, manufacturing, and sports.
Our Web development services range from creating plain text pages to complex web-based applications, social network applications, and electronic business applications. We enable Website functionality, per the owner's requirements which include coding and writing markup.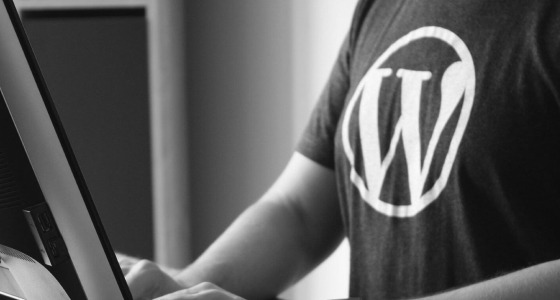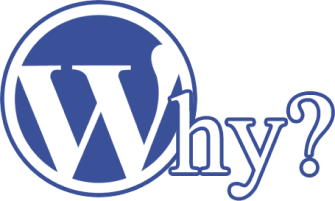 Quicker Development Cycle
Up to Date Security Features
WordPress is a simple and free Content Management System with numerous features and ample customization possibilities. It can be used to develop any kind of website, be it for a small business or for a large enterprise.
We have worked with this CMS for over 10 years and after having developed more than 150+ WordPress websites, we can vouch for the fact that there is no other CMS that can provide you with as many benefits as WordPress.
Why choose this CMS? What is so great about WordPress? Why is it the right choice for your business?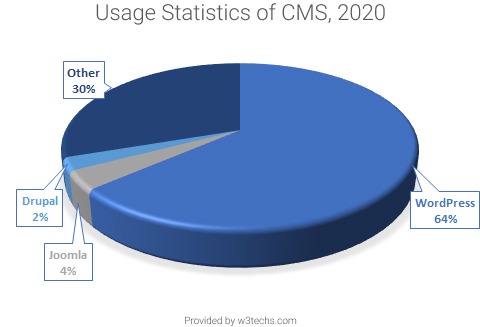 Corporate Websites
Corporate website development is an important part of today's business world. Over the past several years, corporate website development and corporate website design have become critical parts of the success of all kinds of companies from small businesses to multinational corporations. Regardless of your product, services, or goals, corporations can only foster growth when they're expanding their customer base — and the Internet is the best medium to use for growth.
Created to empower partners, achieve competitive advantages, and boost sales. We believe a corporate website should become a daily tool for the partner's entire staff, not just for a single vendor manager. When done right, your partner portal can win those who influence the end customer's buying decision (e.g. a partner's salespeople), just by providing tools and informative resources to easily offer your products.
Configurators, calculators, inventory, order status checking, customization tools, and metrics – let our experts take care of all the partner portal's functionality for you to enhance partnership with two-way e-communication.
eCommerce and eShops
Either for selling consumer goods or providing services, a self-service portal comes as just the right tool for establishing long-term relations with customers. Having an e-commerce website is the perfect way to get your business online and increase your sales. This allows your products to be sold to your customers 24 hours a day, seven days a week. This is not only convenient for the average shopper, but also for people that work long hours in the day and don't have the window of opportunity to shop in-store.
Taking usability parameters (navigation, response time, credibility, reliability, and content) as a minimum requirement, we ensure your portal's convenience in a range of functions:
advanced order placement
wide choice of secure payment options
account, purchase, and payment history review
reporting and statistics, and more
News Portal Websites
News portal is one of the ways to reach the current information and technology news and market trends. Now a day's people use an online news portal or website to know the latest updates and news across the globe. It is flexible to read and get the latest news everywhere that you want via an online news portal.
The news portal development allows publishing publications, press releases, columns, articles, blogs, and other news-related content. We create and develop innovative websites, bespoke, and modern style portals with a content management system (CMS). We provide user-friendly website designs in order to navigate easily for potential readers along with SEO concepts for higher visibility in page rankings.
We can help you build a gateway into the e-world of your community. With the user-friendly interface and strong capabilities, including chat, forums, blogs, events, media file support, and more, our portals connect community members to encourage collaboration and build relationships, as well as fuel experience and idea exchange.
We offer both the provision of certain services and full-cycle web portal development, striving for technical excellence at every stage of the development process.
Portal website design: modern, a responsive user interface to offer ultimate user experience in any browser and on all mobile screens
Web portal development: an end-to-end solution from defining the requirements to implementation and quality assurance
Migration: creating a new web portal that would fit your emerging needs and seamlessly inherit data (including content, interface, metadata, and users)
Scaling and high-load optimization – Regular web portal updates to improve the functionality
Maintenance and support
We apply the most suitable technologies for your business needs and ensure an immense level of personalization and usability of your portal. Bringing in ample experience in web development, we offer from-scratch development or/and CMS-based solutions on WordPress.
Acknowledging the volatile nature of the business, we ensure a portal's architecture allows on-the-go changes harmlessly to its performance. Be it a huge portal serving hundreds of thousands of users with complex functionality or a small nifty solution, our experts make sure it benefits the Customer's business with a strong online image.
Front-end: HTML5, CSS, JavaScript
Back-end: PHP
Industry Expertise
iBS's web portal development expertise has evolved across multiple industries:



Respect
We are experienced in bridging the
gaps between different cultures and
business traditions. We work on the
basis of respect for their local
approaches and business practices.

Responsibility
Not just words. iBS offers documents,
references, artifacts, and other
tangible evidence to verify its
expertise; we never make
unsupported claims.

Deep Learning
Investment in R&D activities and pioneering in the use of new methodologies and IT tools. From
Novell to Linux, using Delphi or Power Apps, we are always on the front line.

Focus on result
You will not feel any kind of difference wherever you are located. Depending
on your requirements, complete project and progress information can
be available around the clock.
Ready to develop something special?