Electronic Voting with Speakers' Registration Software Solution for the Hellenic Parliament

Client Background
The Hellenic Parliament is the supreme democratic institution that represents the citizens through an elected body of Members of 300 Parliament (MPs). The Hellenic Parliament, following an international tender, appointed an official contractor of Bosch, for the supply and installation of the Bosch DICENTIS Conference System.

Business challenge
Parliament debates and votes on Bills and Law Proposals. Once the appropriate Standing Committee has completed the elaboration and examination or the debate and voting of Bills and Law proposals, the latter are entered in the Order of the Day to be debated and voted in the Plenum. Bills and Law Proposals are debated and voted in principle, by article and as a whole.
The Hellenic Parliament wanted the creation of an application in Greek language, for managing the parliament members' speech timer, the speakers' registration and the secure conduction of the electronic voting.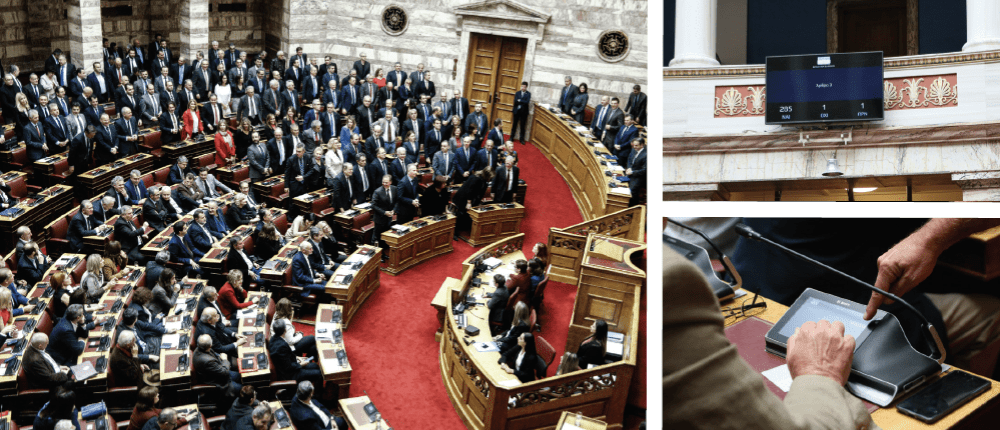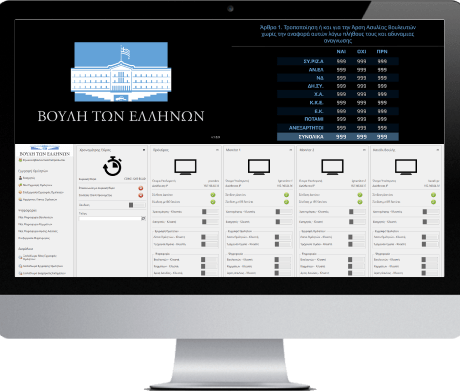 iBS's team has implemented a range of system integration and software development services for the Hellenic Parliament. Among them, development of a desktop application for the administration of the Electronic Voting and speaker's registration – MPs debating time, connectivity implementation for the Speaker's Timer hardware devices and Plenary's wall screens and the UI for the Bosch Dicentis Multimedia Devices. The task was to create an automated system for managing and handling all plenary's procedures.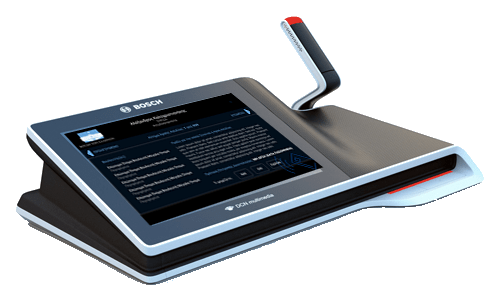 Team Responsibility Areas

System Integration
 Windows Server
SQL Server
Redis



Services
Project Management
System Integration
Deployment
Backlog Maintenance
Training

Frequently Asked Questions
What are the challenges of developing an electronic
voting application for parliaments?
In our experience, businesses often face the most significant challenge when developing an e-learning trading platform, which is a lack of understanding of how the final product will look. In addition, creating a digital educational platform for investors and traders requires the skills of software engineers with a specific set of hard skills.
What is a case study of creating an electronic
voting sapplication for parliaments?
The Hellenic Parliament project is our proudest case study since we created an excellent team and developed a highly functional application within six months. As a result of our achievements, we have been able to reduce monthly development costs by 40%.
Where can I learn how to develop an electronic
voting application for parliaments?
If you would like to create an electronic voting application for educational purposes for parliaments and lack experience in this sphere, refer to professionals. The iBS team will answer all of your questions about the development process and give you valuable insights about creating electronic voting applications.
Ready to develop something special?