We have successfully completed the implementation of the new website of Aquarius Yachts.
Aquarius Yachts is a Greek company since 2010 based in Piraeus. It manages all categories of sailing boats with crew, catamaran with crew and luxury motor boats available for private cruises, mainly in Greece and the Mediterranean. In addition to boat rental, it offers additional services such as transfer to and from the airport and hotel or marina, as well as car rental, hotel accommodation, and sightseeing tours.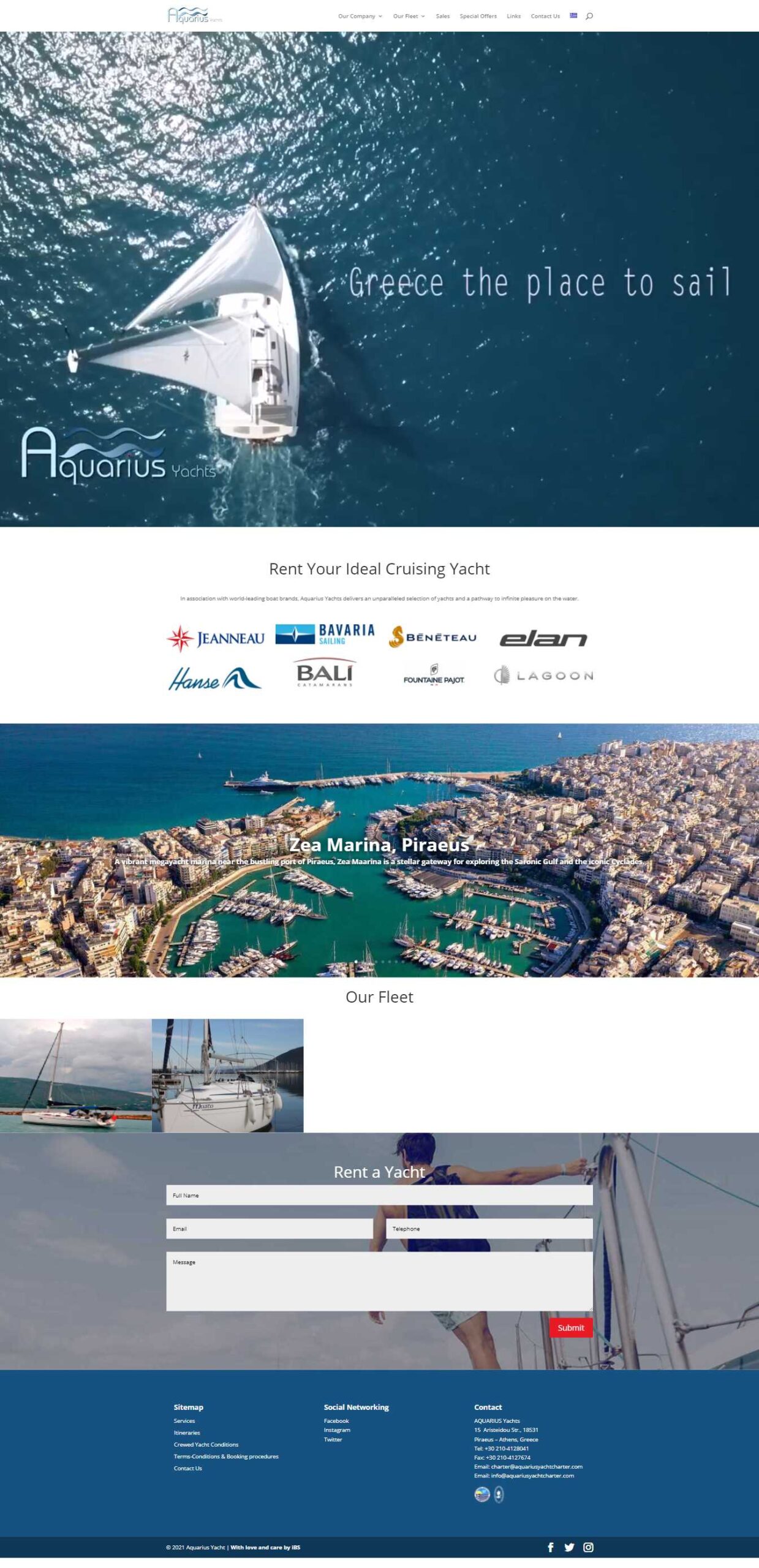 This project is a CMS upgrade, from the old MyWebCMS platform to that of the most modern and secure WordPress.
To implement the new website, we used our experience with WordPress and the DIVI theme from Elegant Themes as well as various other plugins to achieve the desired appearance and functionality, according to the customer specifications.
We customized the DIVI theme by using CSS code according to the exact specifications, maintaining the functionality and appearance for each device type. Therefore, the new website kirlakis.gr effectively promotes the products, services, and activities of the company. Furthermore, the new WordPress-based website is search engine friendly and optimized (SEO) and offers a complete content management system (CMS), easy to manage by the customer but also up to date with modern WordPress and internet security standards.
Visit the updated website aquariusyachtcharter.com.
Note that iBS ensures a high level of security for WordPress websites through the use of well-known WordPress plugins. In addition, we evaluated its efficiency, and based on significant metrics, we delivered a modern website with high ratings in Search Engine Optimization (SEO) results.
IBS's experienced software development team ensures that this site will stay safe and secure in the long run.