In recent years, our industry has experienced tremendous growth as businesses have increasingly relied on digital technologies and cloud-based services. While this growth has been a positive development for companies like iBS, it has also brought new challenges, particularly when it comes to rising costs.
In order to stay competitive in this dynamic market, iBS has made the decision to adjust its pricing in response to these challenges. The company believes that this change reflects the new market realities and will allow it to continue delivering high-quality services to its customers.
At the same time, iBS remains committed to delivering exceptional performance and capabilities, and it is continuously investing in new technologies and innovations to stay ahead of the curve. With a team of skilled professionals and state-of-the-art facilities, iBS is well-positioned to meet the evolving needs of its customers and to help them achieve their business objectives.
Whether customers need cloud hosting, software development, IT integration services, or other custom jobs, iBS is dedicated to providing the best possible value and support. With its flexible and customizable solutions, the company can meet the needs of businesses of all sizes and across all industries.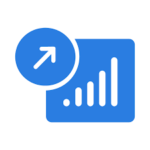 In conclusion, iBS's pricing update is a reflection of the company's commitment to staying competitive in a rapidly changing market. By adapting to new realities and continuing to deliver exceptional service, iBS is poised to continue its growth and success in the years to come.